Ever mornin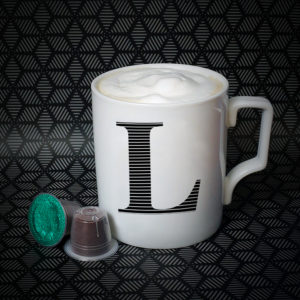 g starts with a ritual.  Whether you're jolted into consciousness by a blaring alarm, or soothed into waking by the warm stream of a shower, most days begin with a multitude of tasks that won't get accomplished until you're both mentally and physically ready to face them head on.  To fuel ourselves with that much-needed extra dose of energy, we'll grab a cup of coffee on the way out the door or stop by a coffee shop on the way to work. 
In the past, a gulp of "instant" stirred into a mug of boiling water may have been acceptable, but today's refined palette craves a more sophisticated "cuppa joe".  With tighter budgets, a daily trip to the local café may not be realistic, thus sparking a renaissance in home brewing.  From the endless styles of machines, brewing techniques, measurements and roasts available on the market, choosing the best method of preparing a satisfactory cup of java can be a daunting task. 
With the advent of brands like Nespresso, the market has veritably exploded with single-serve coffee pods and convenient machines to brew to your heart's delight.  The higher bar pressure of newer machine technologies creates a rich layer of crema (coffee foam), which sets the resulting espresso far above a cup of basic drip, both in a richer aroma and velvety texture.
Lavica was founded on the principle that quality doesn't always have to be costly.  With a full range of Nespresso compatible capsules, we aim to satisfy every coffee lover's desire for a perfectly rich and aromatic espresso at a fraction of the cost of our competition.  We work with reputable roasters in Italy with over a decade of expertise in capsule technology to carefully roast and preserve the freshness of the coffee beans into every capsule.  We didn't just stop at coffee, as our line of herbal tea blends are sure to soothe and comfort with unrivalled flavour.  Our machines effortlessly brew the perfect cup every time, with multiple settings to satisfy even the pickiest connoisseur.  Coupled with our milk frother, a barista-approved cappuccino is ready in the time it takes to pour your bowl of cereal, or select a delectable accompanying snack.
We are excited that you chose to continue your espresso and tea journey with us and hope that we bring a smile to your lips every time you brew one of our capsules.